John Bamford - Genealogy Pages.
Introduction
John Bamford,
Post Office Box 11, HALL ACT 2618, AUSTRALIA
Phone +(61 2) 6227 5532 Fax +(61 2) 6227 5995

---
---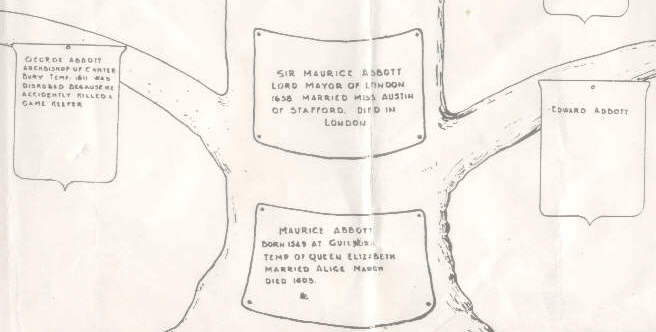 Part of the Family Tree.
---
Our Genealogy Pages.
Over the years, members of the Bamford and associated families have collected much information about their ancestors. Some of the other ancestral names closely associated with my family are Wilkinson, Westbrook, Harris, Abbott and Blackwell.


For some of the family trees involved, there are records for ancestors going back two hundred years or perhaps more. I hope therefore that this Web Site provides an opportunity for some people to gain a little more information about their heritage. I also hope that some might be able to supply information that extends the family trees in which my family is interested.
---
How this site is organized.
As I find the time and strength of purpose, the intention is to have an opening page for each family name in which I have an interest. You will not find a complete family tree there, or all the information that the family has, but rather a selection of information that might indicate whether there are links with ancestors of yours.
There may also be particular ancestors or events about which we would like more information. As names may be different from the main family groups, from time to time there will be separate pages to cover these interests.
---
To contact us.
If you have any queries or information that you think might be of interest, please contact me, preferably by email.
There are also other people from the Bamford and related families currently interested in the same family trees. Much of my information has come from relatives with this same interest, and as far as possible I will pass back to them any new information that I receive.
---
Please note.
All information on this and associated pages is provided solely for the private and personal use of those who may be interested in it. None of this information is to be copied and used, either alone or with other information, for commercial purposes or sold.
---
---
Copyright © John Bamford 1998-2008